Programs Overview
Providing person-centered supports, coupled with innovative practice, allows our program participants to carve their program to meet their needs and dreams. Our recipe for success is unique — we maintain that a healthy portion of paid work helps everyone build skills, foster self-esteem and earn spending money. Our program participants are highly committed to the quality of our production work and are integral team members of the organization. PVS is one of the largest employers in Polk County and we offer meaningful employment to our program participants as well as to members of the community at large. It is a great place to work!
"People who come to PVS for their services have a wide variety of additional opportunities available to them."
We take pride in our work, but like to encourage fun! Parties, dances, and our "Work Healthy, Live Healthy" wellness program help people lead balanced lives. Some people spend part of their days exploring the community, some are interested in learning new hobbies or skills, some people volunteer or seek community employment. One size fits all seldom works in the clothing industry, and works even less when supporting people in the accomplishment of their dreams! Come share your ideas with us and together, let's see what we can achieve!
We understand how difficult it can be for families to understand a service system that is ever changing! If you are looking for some support for yourself, or a loved one, and don't know where to start, you are welcome to Contact Us for more information.
PVS is endorsed to provide the following:
Waiver Services (VAYA Health LME/MCO and Partners Behavioral Health Management), to people with Developmental Disabilities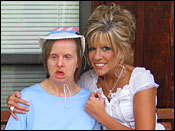 Day Supports — Individual or group is a support service for people with developmental disabilities that helps people acquire, retain or improve their self-help, socialization and adaptive skills.
Community Living and Supports — Individual or group is a support service that helps people build greater independence in their homes and community with a personal care aspect.
Non-Institutional Respite — Provides periodic relief for the family or primary care giver by providing care and supervision for the individual served.
Long-term Vocational Supports — helps people maintain their jobs by addressing needs as they arise.
Residential Supports — Alternate Family Living (AFL) is a support service that provides care and support in a family and home setting for people with developmental disabilities.
ADVP and Long Term Community Supports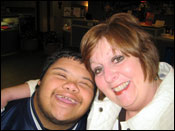 Adult Developmental Vocational Program (ADVP) and Long Term Community Supports (LTCS) are state funded support services for people with a developmental disability that allows program participants to build and maintain a variety of self-help, socialization, adaptive and pre-vocational skills.
Our Direct Support Professionals are on the front line of these support services. This group of dedicated, well trained individuals often go the extra mile to form strong bonds as they work together to overcome challenges, accomplish goals, realize dreams and advocate for those they serve. Professional in focus, they have learned that there is power in a welcoming smile, genuine words of praise, and the ability to really listen. These are the basic support tools that foster success.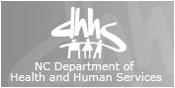 We also partner with North Carolina Vocational Rehabilitation to provide assessment, skill building, job coaching and job placement assistance to anyone in Polk County who has a diagnosed disability of any kind.
If you would like to find out more about what Vocational Rehabilitation can offer, call them at (828) 245-1223 or Contact Us here from our website.